Arm Lift
in Novi, Michigan
Are you contemplating an arm lift in Michigan? This cosmetic surgery is designed to revitalize the look and feel of your upper arms. An arm lift, aka brachioplasty, achieves a more toned and contoured appearance by removing loose skin and excess fat. Whether you're facing issues with drooping skin on your upper arms due to weight loss, natural aging, or hereditary factors, Illuum Cosmetic Surgery offers impactful solutions through its arm lift services.
What Is Arm Lift Surgery?
A plastic surgery procedure called brachioplasty is commonly used to improve the appearance of the upper arms. The surgery specifically targets the area between the underarm and elbow, removing skin and fat to create a more toned and contoured look. This procedure mainly benefits those with sagging or drooping arms due to aging, weight loss, or genetics.
Arm Lift Surgery Before & After
Benefits of Undergoing Arm Lift Surgery
Undergoing an arm lift procedure, or brachioplasty, provides a range of benefits, both aesthetic and even functional. Consider the following advantages:
Improved Appearance
The most immediate benefit is the enhanced appearance of the upper arms, which become more toned and contoured after removing excess skin and fat.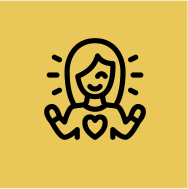 Increased Confidence
The enhanced physical appearance from the procedure often leads to a boost in self-confidence, allowing individuals to feel more comfortable in all aspects of their lives, regardless of attire.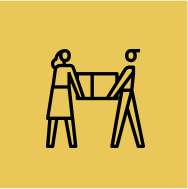 Better Mobility
As a result of removing excess skin, the surgery can also improve the range of motion in the arms, allowing the patient to perform daily activities more easily.
Easier Clothing Fit
With slimmer arms, you'll find that clothes fit better, particularly in the upper body area, eliminating the need to adjust sleeves or feel restricted.
Long-Lasting Results
When combined with a healthy lifestyle, the results of an arm lift can be long-lasting, giving you the freedom to enjoy your new look and feel for years to come.
When it comes to improving the appearance of your upper arms, there are generally two types of brachioplasty procedures to consider: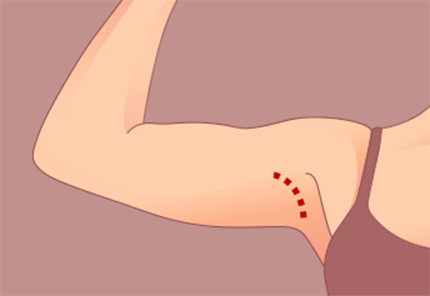 Also known as a "limited-incision brachioplasty," a mini arm lift focuses on the area near the armpit and best suits those with a small amount of excess skin. The incisions are smaller and often hidden within the armpit, making scarring less noticeable.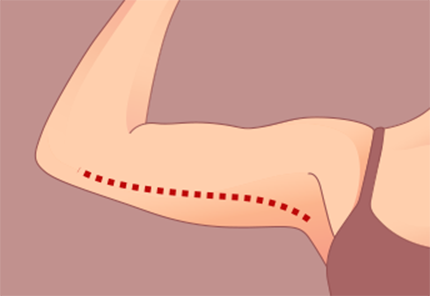 A full arm lift, or "traditional brachioplasty," involves more extensive removal of skin and fat, usually extending from the elbow to the armpit. This option is ideal for individuals with significant excess skin and offers a more dramatic transformation, albeit with more visible scarring.
At Illuum Cosmetic Surgery, an arm lift performed by one of our highly skilled plastic surgeons involves several key steps, from pre-surgery preparations to the surgical process. Here's what you can expect:
It would be best to have a comprehensive consultation with your plastic surgeon to prepare for a Male BBL. Your aesthetic goals can be explored during this consultation, as well as your medical history, to ensure a thorough evaluation. Smokers may also be advised to stop smoking and to avoid certain medications or supplements that may affect blood clotting.
Before the upper arm lift surgery, our surgeon will mark the upper arms to outline the areas where incisions will be made, and excessive loose skin and fat will be removed. These markings serve as a guide during the procedure. You may also undergo pre-operative tests and discuss anesthesia with our plastic surgeons to ensure you're well-prepared and informed about every step of the process. It's crucial for us that you feel comfortable and have a clear understanding of what to expect during and after the surgery.
On the day of the surgery, you'll be administered anesthesia to ensure you're comfortable and pain-free throughout the procedure. Once the anesthesia takes effect, our surgeon will make incisions in the locations marked on your upper arms. The incision locations will depend on the type of brachioplasty you're undergoing—either a mini arm lift with smaller incisions near the armpit or a full arm lift with more extensive incisions from the elbow to the armpit. After the excess fat and loose skin are removed, the remainder of the skin is sutured back together, giving the appearance of more toned skin.
After the surgery, you'll likely experience some swelling, bruising, and discomfort. Our surgeon will provide specific post-operative care instructions, which may include:
Wearing a compression garment to minimize swelling

Taking prescribed pain medication to manage discomfort
Avoiding strenuous activities for 4-6 weeks

Attending follow-up appointments for wound care and progress monitoring
Adhering to these guidelines is crucial for a successful recovery and optimal results.
Ideal Candidate for Arm Lift Surgery
The ideal candidate for an arm lift surgery is someone who:

Is in good overall health

Has a significant amount of loose or sagging skin on the upper arms

Is at or near their ideal body weight

Has realistic expectations about the outcomE

a non-smoker or willing to quit smoking for 1 month before and after surgery
Cost of Arm Lift in Michigan
The cost of a brachioplasty, aka arm lift, in Michigan varies between
$4,000 and $8,000. These are approximate figures, and the actual costs may differ. Illuum Cosmetic Surgery offers financing options or payment plans to make the procedure more affordable.
It's recommended to consult directly with our board-certified plastic surgeon for the most accurate pricing of arm lifts and other body contouring procedures.
Frequently Asked Questions About Arm Lifts (FAQs)
Whether you're seeking the expert guidance of Dr. Lakin or Dr. Ozolins, or have a clear idea of your needs, scheduling a consultation is the obvious and easy next step. Meet and sit down with one of Michigan's premier plastic surgeons and start your journey into illuminating the best version of yourself.