At Illuum Cosmetic Surgery, led by the renowned plastic surgeon Dr. Gregory Lakin, we put our patients first by prioritizing safety and high quality results. Dive into the experiences of real individuals who have entrusted us with their transformations, and discover why we are considered a top-tier destination for cosmetic surgery.
5/5 Stars from 143+ on Google
for Gregory Lakin, MD
4.9/5 Stars from 163+
on Realself
5/5 Stars from 25+ on Google for Illuum Cosmetic Surgery
Reviews For Illuum Cosmetic Surgery
Reviews For Dr. Gregory Lakin
143 reviews on
September Lorenz
7 August 2023
A Master Artist in the World of Plastic Surgery: Dr. Lakin's Touch of Genius I recently underwent a transformative journey with plastic surgeon extraordinaire, Dr. Lakin, and I cannot express my immense gratitude and satisfaction enough. Dr. Lakin's skill and artistry are nothing short of awe-inspiring, and I genuinely believe he is the Michelangelo of the plastic surgery world. Having had multiple procedures performed by Dr. Lakin, including a breast reduction and lift, liposuction of the inner thighs, bra roll, neck, chin, flanks, and a tummy tuck with abdominal muscle repair, I can confidently say that he has surpassed my expectations in every aspect. His talent lies not only in his precision and expertise but also in his ability to bring out the natural beauty in each patient. Like a true artist, Dr. Lakin carefully sculpted and reshaped my body, leaving me with results that felt like a personalized masterpiece. Beyond his exceptional surgical skills, what truly sets Dr. Lakin apart is his kindness and attentiveness. Throughout the entire process, he took the time to listen to my concerns, thoroughly explain the procedures, and understand my desired outcomes. Dr. Lakin's warm and empathetic approach made me feel comfortable and confident in my decision to undergo surgery. Dr. Lakin's attention to detail is unparalleled. It was evident that he approached each procedure with meticulous care, ensuring that every incision and stitch was placed with precision and purpose. This level of dedication and commitment to perfection is what makes him stand out as a true master of his craft. I must also mention the incredible staff at Dr. Lakin's clinic. They truly are a personal hype squad for their patients. From the moment I walked in, I was greeted with warmth and made to feel like a valued individual. Their support and encouragement throughout the entire process were instrumental in making my journey a positive one. The surgery performed by Dr. Lakin has been truly life-changing for me. Not only has it enhanced my physical appearance, but it has also brought back my lost confidence. For years, I struggled with body image issues and self-doubt, but Dr. Lakin's artistic touch and the remarkable results have given me a newfound sense of empowerment and self-assurance. In conclusion, I wholeheartedly recommend Dr. Lakin to anyone seeking plastic surgery. His talent rivals that of the great Michelangelo, and his kindness and attention to detail make him a standout in the field. The life-changing effects of his work are undeniable, and I am forever grateful to Dr. Lakin and his wonderful staff for the incredible journey they have guided me through.
Illuminate cosmetic surgery centre "I recently had a tummy tuck with liposuction after having three children, I couldn't be happier with the results. The procedure has transformed my body and given me a newfound confidence that I didn't know was possible. What made my experience truly exceptional was the staff and Dr. Gregory Lakin and his lovely wife, who were all incredibly kind, caring, and supportive throughout the entire process. They made me feel comfortable and at ease from the moment I walked into their office, they were there for me every step of the way, answering my questions and providing me with the guidance and support I needed to make informed decisions about my surgery. I'm so grateful to them for their expertise and compassion. I would highly recommend Illuminate cosmetic surgery centre! Last but in no way near least Dr. Gregory Lakin. I am grateful for your experience and your skills that you have perfected over the years. My belly button is amazing. Truly I cannot thank you enough!! You are truly an artist in your craft !! If you're looking for a way to enhance your body and boost your confidence, Illuminate cosmetic surgery, is the team to trust." Thanks from afar ❤️
Michelle Hammon
17 April 2023
Dr Lakin and his staff are caring, educated and extremely thorough with all aspects of care. I would recommend him to anyone wanting a realistic change in their body with amazing results. Very happy with my care and results and I'm only 4 weeks post op. Thank you!!!
Dr. Lakin and his staff are the best! He takes pride in his work and proper care for his patients. He is professional, personable, a perfectionist, attentive, and passionate. Let's not forget about his awesome staff, the entire team are very welcoming, professional, encouraging, enthusiastic, and personable as well. A special thanks to my favorite team members Breonna, Emily, Katie C., and Jen for making my experience special, personable, and comforting every visit. My procedure was a lower lid Blehroplasty and It has been 1 month since the procedure, and I am happy with my results! Dr. Lakin and again the entire Illuum Cosmetic Surgery staff are exceptional!
sara vasquez
2 March 2023
Staff is the best!! All of them, care is amazing, always made me feel comfortable. Love dr Lakin and his crew! I had been to 3 consults prior to coming here, I knew my search was over the moment I spoke to him, I was very afraid to take this leap and so far my experience has been amazing! Thank you for not misleading me and making this the best decision I've made for myself!
Lacey Green
5 February 2023
Dr. Lakin is a very skilled plastic surgeon who is meticulous with his patients he's kind and listens to what you want to accomplish. He's about doing everything safely and that's the main priority. I am very pleased with my outcome just one-week post-op. I am impressed with the care I received from he and his entire staff, everyone I worked with from day one in the process including Jenn, Emily, Brianna, Kasey, and the surgical staff were very always very supportive and addressed all questions. Dr. Lakin is a perfectionist, he will be realistic yet also aim to exceed your expectations, which he did! Thanks!!
Rwayda A
14 December 2022
I consider myself very lucky to meet dr. lakin he's very nice and professional I scheduled a surgery date after my first consultation with him I did my operation and I'm very happy with the results just want to say thank you dr. And thank you to your amazing staff ♥️
Michelle Campbell
27 November 2022
Thee best in the business! From the very start Dr. Lakin was professional, confident that he could get me the results I was trying to achieve, and he had an overall caring spirit. During the procedure, he was very attentive and constantly checked to see if I was doing well. He was on time and ended at the exact time he said he would. He knows what he's doing. Post-op he checked up on me to see how I was progressing, how I felt, and if I had any concerns. I thought his follow up one month later was icing on the cake of a very well done procedure. I'm definitely considering him for another procedure because his personality, his professionalism, and his direct care, is exactly what I needed considering I was nervous at first. He gave me the confidence he was a pro and his work is a testimony that he is a pro!
April gilson
17 November 2022
Dr. Lakin was simply amazing! Being overweight most of my lift coming into the decision to make some body changes after losing 75lbs I'm blessed to have been able to a work of his art! Extremely detailed in my procedures to make sure I was getting the best results! One other thing that was incredible to me was his ability to praise another surgeons work. I had a procedure prior to him and he praised the work of the previous doc. Most don't, they want all the praise so you just use them! Dr.Lakin thank you so much for giving me confidence back in my body! April
Tamaris Henagan
12 October 2022
Dr Lakin is absolutely amazing. He gave me realistic expectations and made me feel comfortable with my procedure. He was sensitive to my needs. I was so comfortable that I actually fell asleep during the procedure. He has personally followed up with me and made himself easily accessible. I love my results!!! If your looking into this procedure he's your guy!
Whether you're looking for Dr. Lakin's expert insight or know exactly what you're looking for, scheduling a consultation is the obvious and easy next step. Sit down with one of Michigan's premier plastic surgeons and start your journey into illuminating the best version of yourself.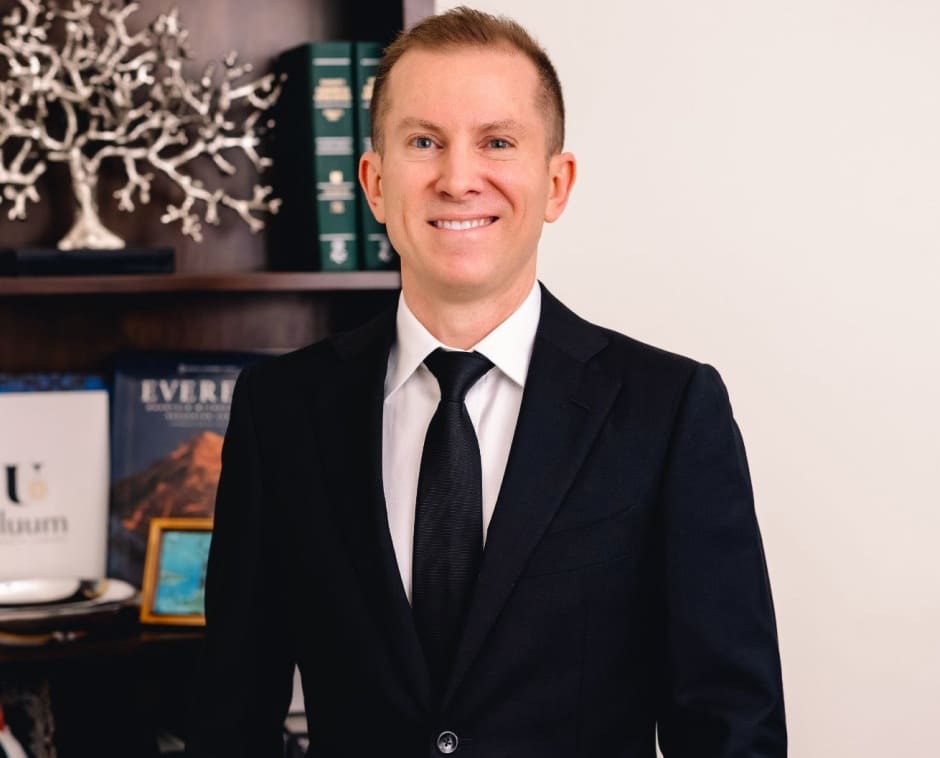 Board-Certified Plastic Surgeon
Dr. Lakin is a board-certified plastic surgeon in Novi, MI who believes cosmetic surgery should illuminate the best versions of his patients. He is bilingual in Spanish after growing up in South Florida and living abroad for 7 years in Spain, Mexico, Bolivia, and Puerto Rico. He moved from his hometown of Ft. Lauderdale, FL with his family to practice Novi and live closer to his wife's family. Dr. Lakin has nearly 20 years of experience in plastic surgery and has performed over 20,000 surgical procedures in South Florida, Los Angeles, New York, Cleveland, and Detroit. He has memberships in national plastic surgery organizations and has received numerous national awards in plastic surgery.