Brazilian Butt Lift
in Novi, Michigan
We proudly announce that Illuum Cosmetic Surgery is the first center to offer safe Ultrasound-Assisted BBL in Novi, Michigan. The Brazilian Butt Lift, a well-known form of buttock augmentation, caters to those looking to enhance their natural curves and achieve a more proportionate physique. The procedure is a cosmetic enhancement that transfers body fat to create a fuller, rounder butt. Our board-certified plastic surgeon, Dr. Lakin, utilizes ultrasound to accurately ascertain the depth and placement of the fat injection, prioritizing patient safety and quality in every buttock augmentation procedure.
Pioneer of Ultrasound-Guided BBL in Michigan
We proudly announce that Illuum Cosmetic Surgery is a pioneer in providing safe Ultrasound-Assisted Brazilian Butt Lift procedures in Michigan.
This exciting new technology is based on some state laws that recently went into effect and helped us perform BBLs safer than ever. Unfortunately, some states across the U.S. had problems with these procedures. Specifically, these problems occurred in non-accredited surgery centers. There, non-board-certified plastic surgeons or assistants performed liposuction and reinjections with as many as five or more of these new procedures daily. This prompted the passing of new state legislation requiring that all centers in these states must comply with new regulations, including limiting the number of BBLs to three cases per day and demanding the use of ultrasounds with all patients.
the first center in Michigan
There is no law in Michigan regarding this topic, but we wanted to be the first center in Michigan to use this new technology for your safety. At our accredited surgery center, only our board-certified plastic surgeon Dr. Lakin does the liposuction and the fat transfer reinjections. Furthermore, we take our time and limit our surgery center to performing at most two BBLs per day. Lastly, all of our cases are now being done under ultrasound guidance! Although this is not a requirement in Michigan, pioneering the newest and safest standards for our patients is essential.
under ultrasound guidance
With BBLs, there is a risk that with reinjection of fat cells, they can end up below the muscle, leading to a fat embolism. Although we have never had any complications after years of performing thousands of BBLs, we wanted to use this technology to help minimize the potential associated risks. Now, we can easily see the anatomical layers as we reinject the fat. This helps us avoid injection into or below the muscle layer deep and allows us to confirm we are safely reinjecting the fat into the subcutaneous (skin) layer.
We carefully place our reinjection instrument into the safe subcutaneous plane and watch as we reinject the fat. Without rushing and by using meticulous attention to detail, we spend anywhere between 2–4 hours per surgery performing high-quality liposuction (depending on the number of areas treated) and fat reinjection. We even combine our BBLs with the Ab SilhouetchSM (our signature high-definition liposuction with abdominal etching technique) upon request in patients who are candidates.
Taking this vital step to be the first in Michigan to introduce ultrasound technology into our practice voluntarily is just another example of how seriously we take providing every one of our patients with the utmost quality and safety.
What Is an Ultrasound-Guided Brazilian Butt Lift in Michigan?
A Brazilian Butt Lift surgery is a buttock augmentation procedure that uses excess fat from your body, adding volume and lifting the buttocks. Ultrasound-Guided Brazilian Butt Lift (BBL) is a safe technique that involves using ultrasound imaging during the fat transfer process of the procedure. It differs from the traditional Brazilian Buttock Lift Michigan procedure in that it incorporates real-time ultrasound visualization to guide the injection of fat into the buttocks.
In the traditional BBL procedure, the surgeon relies on their palpation skills and visual estimation to determine the depth and location of fat injections. However, by utilizing safe ultrasound technology, the surgeon can precisely identify the depth and position of the targeted anatomical structures, such as the muscle and subcutaneous layers, which enables them to avoid injecting the excess fat into or below the muscle layer and reduces complications associated with fat embolism.
By incorporating ultrasound guidance, Dr. Lakin can navigate the layers of the patient's anatomy with greater confidence, optimizing the safety and effectiveness of the BBL procedure.

Male vs. Female Brazilian Butt Lift (BBL)
While the core principles of Brazilian Butt Lift remain the same for both males and females, there are certain nuances and considerations when it comes to gender-specific BBL procedures, which the table below highlights.
For females, the primary goal of BBL often revolves around enhancing their natural curves, achieving a more hourglass figure, and creating a fuller, shapelier buttock profile.
In female BBL, the focus is on redistributing the harvested fat to the hips, thighs, and buttocks to add projection and curves.
The emphasis is on creating a feminine and voluptuous appearance that complements the overall body proportions.
Brazilian Butt Lift Before & After
The Ultrasound-Guided Brazilian Butt Lift Procedure
We're excited to share the innovative Ultrasound-Guided Brazilian Butt Lift (BBL) procedure available at our Illuum Cosmetic Surgery center.
Brazilian Butt Lifts are an outpatient procedure done asleep under general anesthesia at our AAAA-accredited plastic surgery center in Novi, MI.
Dr. Lakin will perform power-assisted liposuction (PAL) in predetermined body donor areas, such as your abdomen, waist, back bra rolls, hips, thighs, or arms. Small, inconspicuous incisions will be made, and a small tube will be inserted to suction out excess fat gently. This process contours these areas while providing the fat needed for your BBL.
Dr. Lakin also offers BBL Silhouetch℠, his signature Brazilian Butt Lift procedure that combines high-definition liposuction & fat transfer. We will simultaneously define your target areas (such as your abdomen, waist, back, as individual areas or all together also known as Lipo 360, and/or thighs) while safely transferring fat subcutaneously to your gluteal and/or hip areas to sculpt the curves of your figure artistically. The procedure typically lasts around 3 hours, depending on how many areas need to be liposuctioned.
The fat harvested will be carefully processed and then reinjected using a state-of-the-art BBL reinjection machine. This piece of technology allows us to separate the fat from blood, oils, and other fluids, ensuring that only the best-quality fat cells are used for reinjection. This machine also allows us to reinject the fat harvested from liposuction in a sterile, enclosed closed-circuit system reducing the risk of infection. Using this cutting-edge equipment, Dr. Lakin has complete control of the amount and location of fat reinjected.
We'll employ ultrasound technology to guide the fat reinjection into your buttocks. The ultrasound device allows us to visualize the underlying layers of anatomy, including the muscle and subcutaneous layers. By accurately identifying the depth and position of targeted structures, Dr. Lakin minimizes complications and enhances safety. In addition, this technology enables symmetrical and precise fat placement, resulting in natural contours and optimal aesthetic results.
Dr. Lakin will strategically inject the purified fat into different areas and depths of your buttocks and/or hips using specialized cannulas. Then, the fat cells will be implanted to enhance your buttocks' shape, volume, and symmetry, creating your desired contour. Once the fat transfer is complete, we'll close the incisions with sutures or adhesive tape. You'll then be fitted with a compression garment to aid healing and minimize swelling.
Do Brazilian Butt Lifts Really Work?
The simple answer is yes. Dr. Lakin works directly with you from the consultation through the recovery process to ensure that you get the exact results you're looking for. By transferring natural fat from other parts of your body, BBLs create the most natural butt enhancement of any procedure.
And with Dr. Lakins 20+ years of experience, you couldn't be in better hands.
Check out the gallery below to see some of our patient success stories!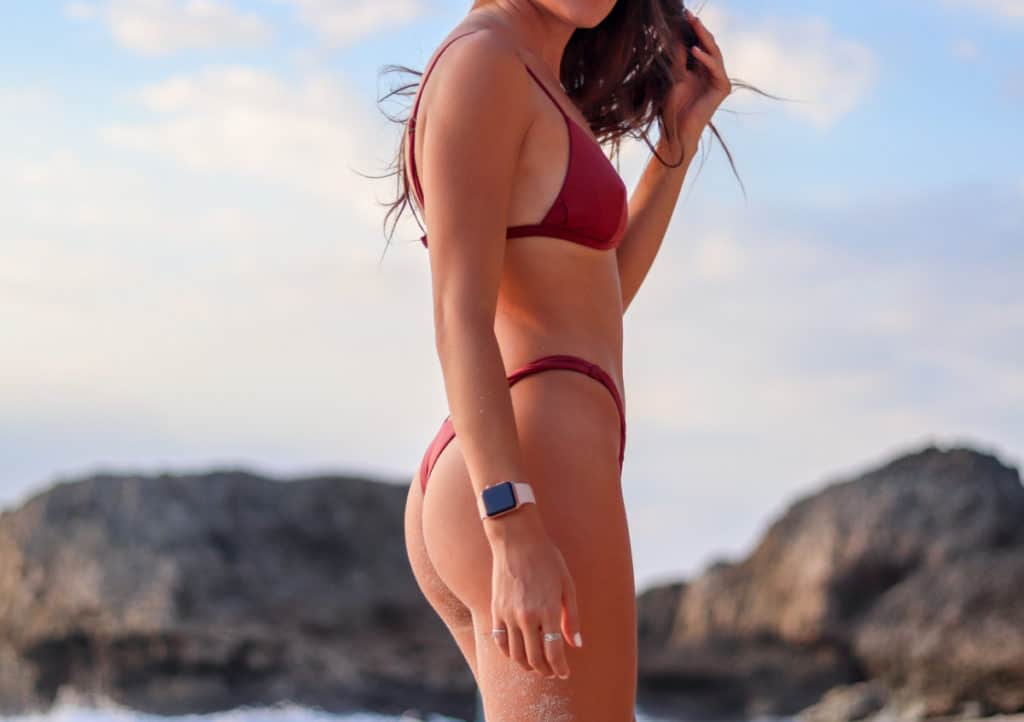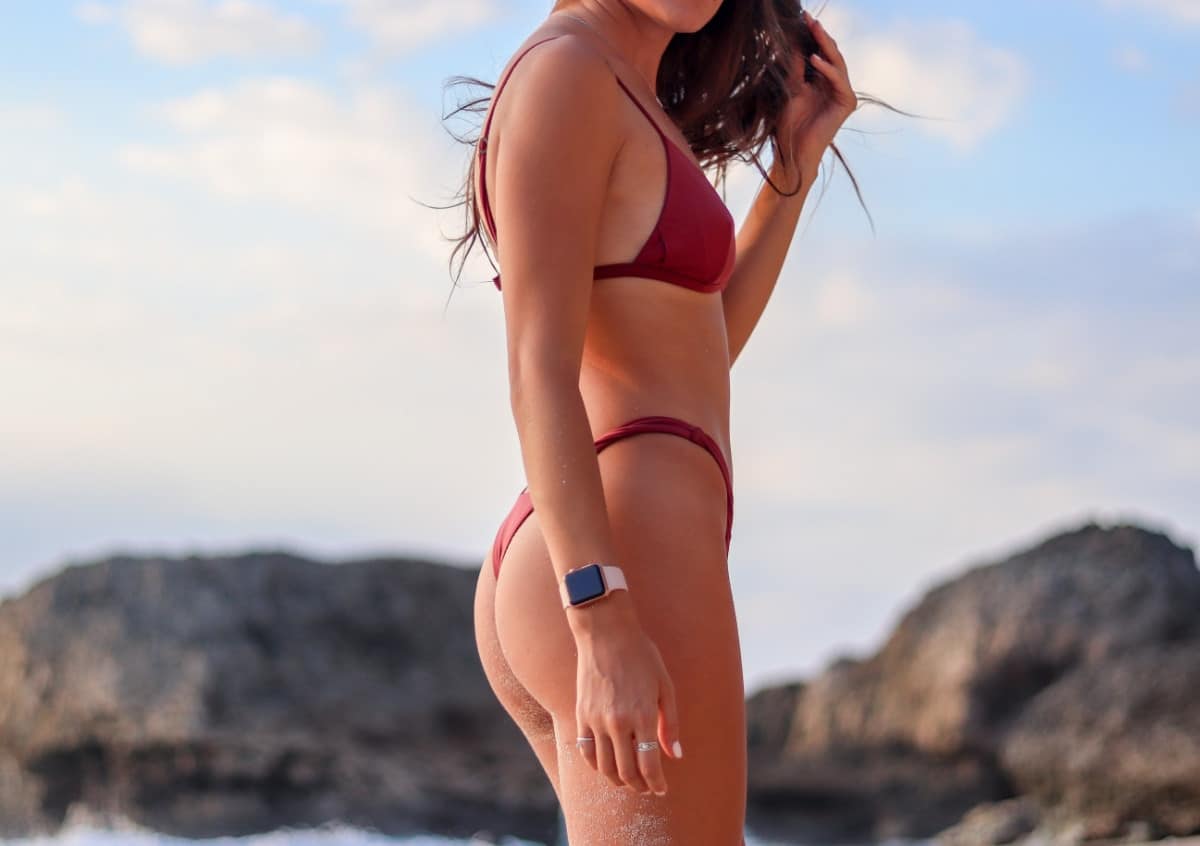 The cost of a Brazilian Butt Lift, BBL in Michigan, typically ranges from $6,000 to $15,000. The Brazilian Buttock Lift cost in Michigan depend on the surgeon's expertise, geographic location, and the complexity of the procedure. Scheduling a consultation is recommended to determine the cost.
Advantages of Ultrasound-Guided Brazilian Butt Lift
Ultrasound-Guided BBL reduces complications by visualizing anatomy in real-time. In addition, the surgeon avoids injecting fat below or into the muscle layer, enhancing the procedure's safety profile.
Ultrasound-Guided BBL allows for accurate determination of fat depth and position during the injection. This precision ensures the fat is placed in the targeted areas, resulting in completely natural-looking contours.
The precise fat placement minimizes tissue trauma, reducing swelling, bruising, and post-surgical discomfort.
Am I a Candidate for an Ultrasound-Guided Brazilian Butt Lift?
Your weight, fat distribution, and health goals are the main criteria for good candidacy for BBLs. The bottom line is that the fat transferred to your buttocks must come from your body.
With that in mind, the ideal candidate for a BBL procedure will be at or around their goal weight. Significant weight gain or loss following the surgery will compromise the procedure's results. 
Good candidates for Ultrasound-Guided BBL have sufficient fat in donor areas like the abdomen, waist, thighs, hips, or arms.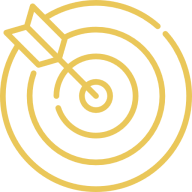 Suitable candidates are in good health without significant medical conditions that may pose risks during surgery or recovery.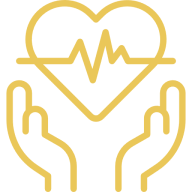 Suitable candidates understand the limitations of the procedure and have realistic expectations.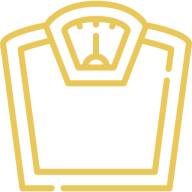 Candidates with a stable weight are preferred to ensure optimal and lasting results.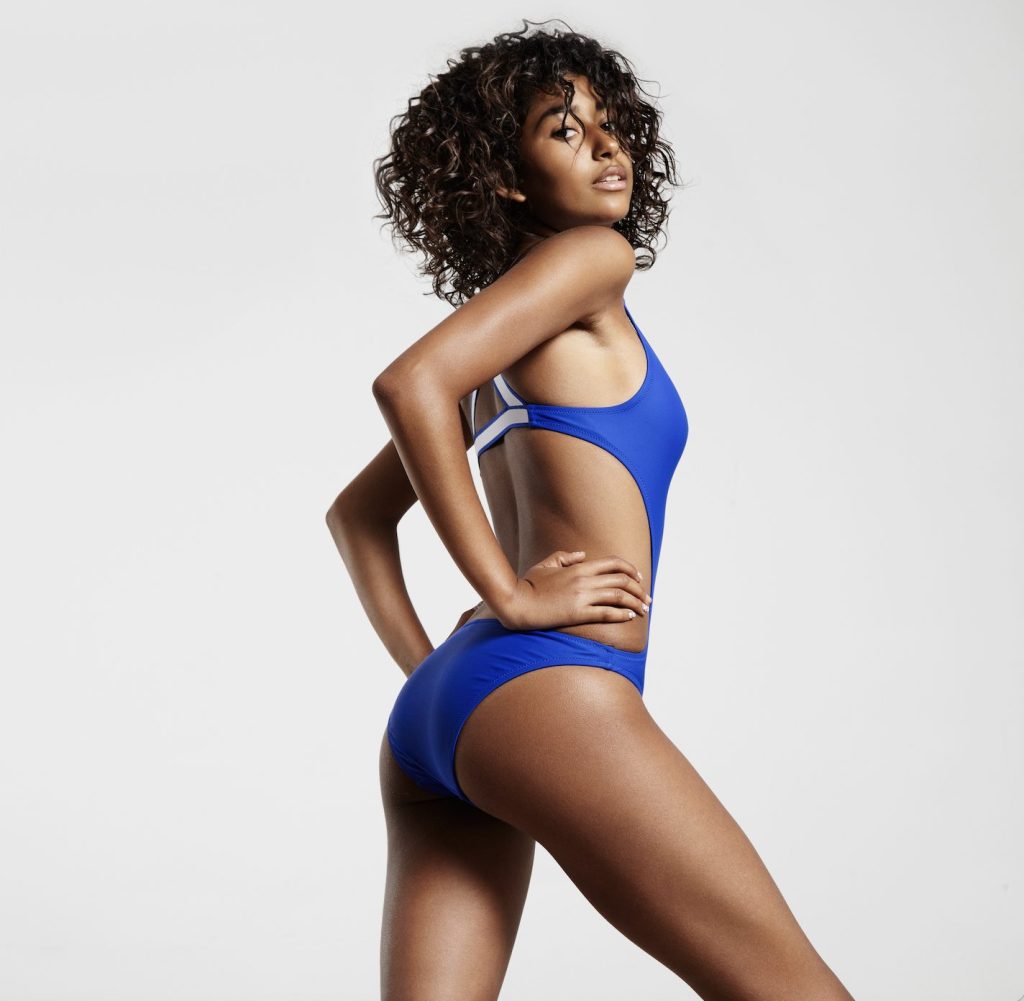 Brazilian Butt Lift Surgery Recovery Period and Aftercare
After the procedure, properly using compression garments and a lymphatic massage is essential to help reduce swelling. You will be given two sets of compression garments (a first and second-stage garment) to help with swelling after liposuction and contouring of your buttocks. Our team at Illuum Cosmetic Surgery, led by the best BBL surgeon in Michigan, Dr. Lakin, highly recommends lymphatic massages to expedite your recovery. We will demonstrate and explain how these massages should be executed.
An important goal during your recovery process is to avoid putting direct pressure on the area where the butt injections were administered, ensuring your results remain unaffected. We advise you not to sit or lay directly on your buttocks for four weeks and will provide you with a BBL pillow (regular pillows also work) to elevate your buttocks. You should avoid exercise or any strenuous activity that might impact the final results for one month.
During your recovery, you should expect to see most swelling during the first initial days. The first glimpse of your final results will start to emerge throughout the initial month as the swelling progressively diminishes with the help of compression and massage. Final results are usually seen within 3-6 months.
Frequently Asked Questions (FAQs) About Ultrasound-Guided BBL Surgery
Whether you're looking for Dr. Lakin's expert insight or know exactly what you're looking for, scheduling a consultation is the obvious and easy next step. Sit down with one of Michigan's premier plastic surgeons and start your journey into illuminating the best version of yourself.